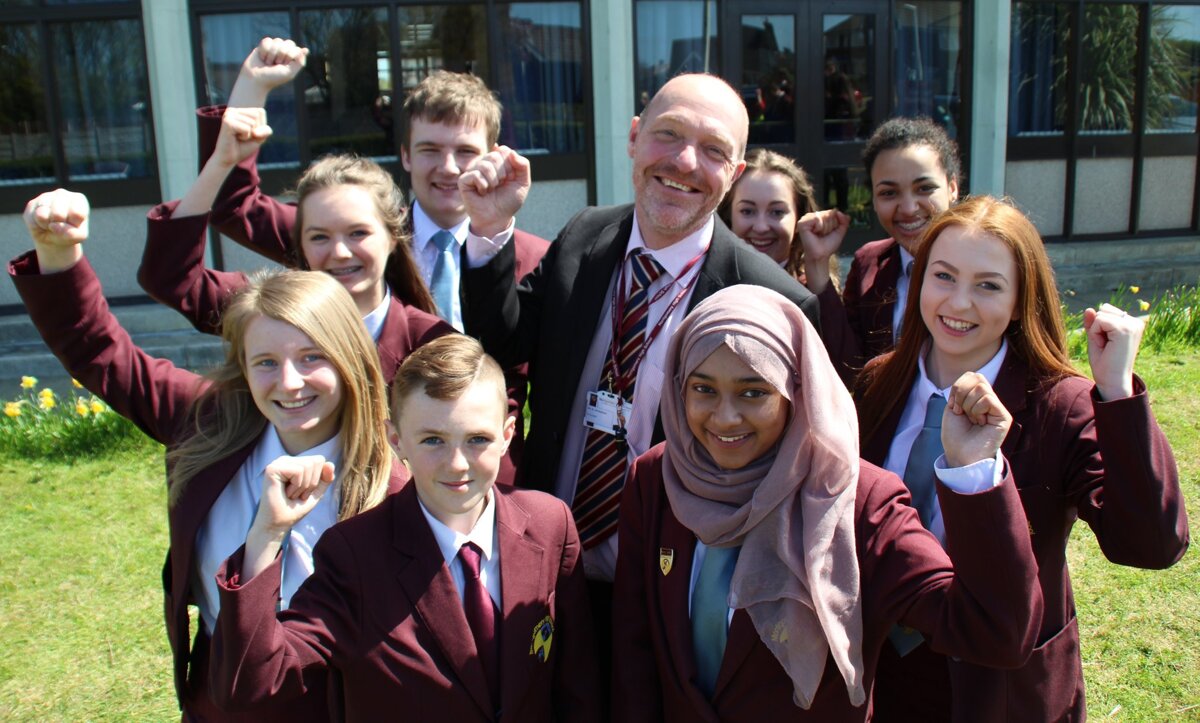 Following a recent visit during April of Her Majesty's Inspectors, staff and governors of Montgomery High School in Bispham are delighted to hear from Ofsted that the school no longer requires special measures. The report states that the 'effectiveness of leadership and management is good' and that 'senior leaders provide strong, clear direction. A 'no excuses' culture permeates the school.'
Executive Principal, Tony Nicholson said: 'this Ofsted report recognises the hard work of all staff, students and the wider school community in taking Montgomery High School out of special measures on an 'upward trajectory of improvement' in a very short time. We are not complacent and recognise that there is still much work to do in taking students to those higher levels of performance and progress throughout their five years with us'.
Tony Nicholson continued: 'This quality leadership has been closely supported by governors, known as the Academy Council and the Fylde Coast Academy Trust, who continue to have an accurate view of the school's strengths and areas to improve'
Click here to view the Blackpool Evening Gazette article of this story.
Click here to view the Ofsted report in full (April 2016)
The only way is up! : Staff and students celebrate recent Ofsted praise